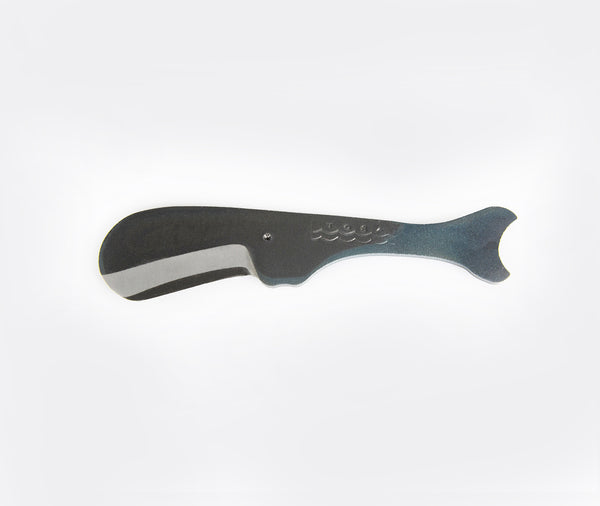 Sperm Whale
£ 45.00
Forged by hand, these durable carbon-steel whale shaped knives are crafted in the Kochi region of Japan - a place visited often by the sea dwelling creatures. Mr. Toru Yamashita, a blacksmith from the region, originally designed the
Kujira Knife
as a safer way to cut fruit and vegetables, and as a utility knife for such tasks as sharpening pencils. We also think they make excellent knives for chopping up herbs to add to a meal or delicious cocktail.
The Sperm Whale shape is the original of the series. The design came in response to a child's request for a knife that could be used safely, and so Mr. Yamashita created the rounded tip of the knife, which resembled a Sperm Whale. We think the Kujira Knife makes for a particularly unique gift.
MATERIALS
Carbon-steel
ORIGIN
Hand made in Japan
FEATURES
Sperm whale design
DIMENSIONS
16 x 3 cm
ORIGIN
Japan
DELIVERY
All orders are dispatched within 24 hours of purchase.
RETURNS
If for any reason you're not happy with your order, feel free to return your item to us for a full refund within 28 day's of purchase. See our
Delivery & Returns
page for full details.
Our prices include tax and duties to Europe if the total order value is below 150 Euros (you won't be charged any additional taxes or duties when you receieve your shipment). Please note: orders above 150 Euros may incur additional taxes and duties at import. Please see our
Delivery & Returns
page for full details.




Worldwide shipping available



Need help - contact us